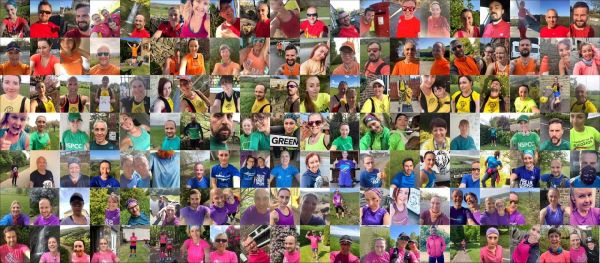 Together we make a really big difference thanks to our amazing fundraisers.
Like Northowram Runners pictures right raised over £6,000 for our NHS Charity during 2020 through a virtual run.
HOW CAN I FUNDRAISE?
There are lots of ways in which you can get involved with fundraising, either as an individual or with others. Such as organising a sponsored run or walk, hosting a quiz night or a tea party with friends.
Whether you know exactly what fundraising you will be doing, or you are looking for some inspiration, get in touch with our fundraising team who can support you, make sure the funds you raise go to the area you choose and most importantly we are able to share the impact of your donation and say thank you for you support!
HOW CAN WE HELP?
Our dedicated fundraising team is here to support you every step of the way. We can provide:
One to one dedicated fundraising support
Fundraising materials to promote your event
Charity t-shirts or running vests
Promotion of your event through our social media channels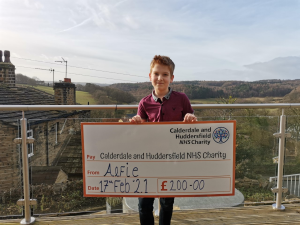 GET INSPIRED - meet Alfie
Meet 10 year old Alfie from Huddersfield. Alfie and his family have whitnessed first hand how amazing our NHS staff are, and when he heard of the challenges covid-19 brought about, he planned is own fundraiser as part of his way of helping to give back.
Alfie organised a bun sale and sponsored walk, where he completed a whopping 60 miles in just 18 days, walking upto 6 miles each time.
He said "I wanted to support the NHS charity because of all the work they had been doing to look after NHS staff. It feels great to give back and I would encourage other fundraisers to not give up, don't let anything stop you. Do something you enjoy, but also takes you out of your comfort zone - and it doesn't matter how old you are, dont be afraid of asking for help."
Alfie wanted to raise £40 from his fundraiser, but ended up raising an amazing £200 for our NHS Charity. Huge thank you to Alfie, his friends and family for all their support.